Meeting Detail
& nbsp; & nbsp; The GOPS Global Operation and Maintenance Conference is jointly sponsored by the Efficient Operation and Maintenance Community (GreatOPS) and the Open Operation and Maintenance Alliance (OOPSA), and the guiding unit is the Data Center Alliance (DCA) of the Information and Communications Institute of the Ministry of Industry and Information Technology. The Global Operation and Maintenance Conference is the first operation and maintenance industry conference in China. It is aimed at the Internet and traditional industries. The vast number of operation and maintenance technicians spread advanced technical ideas and concepts and share best practices in the industry.
So far, GOPS has been held 13 times, with a total of more than 60,000 guests attending the conference. Each stop in China is the largest high-end operation and maintenance event in the region, with satisfaction and recommendation reaching more than 97%.
The 14th GOPS Global Operation and Maintenance Conference will be held in Shenzhen from June 19 to 20, 2020. The 2-day conference focused on AIOPS, operation and maintenance automation and & nbsp; DevOps . At present, large companies from all over the country have organized groups to attend.
In addition, there are some special events such as AIOPS scene practice, DevOps best practice, DevOps standard certification enterprise case, finance, etc.
GOPS is mainly aimed at high-end technicians in the operation and maintenance industry. The aim is to help operation and maintenance personnel systematically learn and understand relevant knowledge systems so that innovative technologies can promote social progress. You will see relevant cases of well-known enterprises at home and abroad, and you will also be able to discuss technical practices with top domestic technical experts, so that enterprises can determine their own selection schemes according to best practices, predict relevant risks and benefits in advance, and realize technology landing.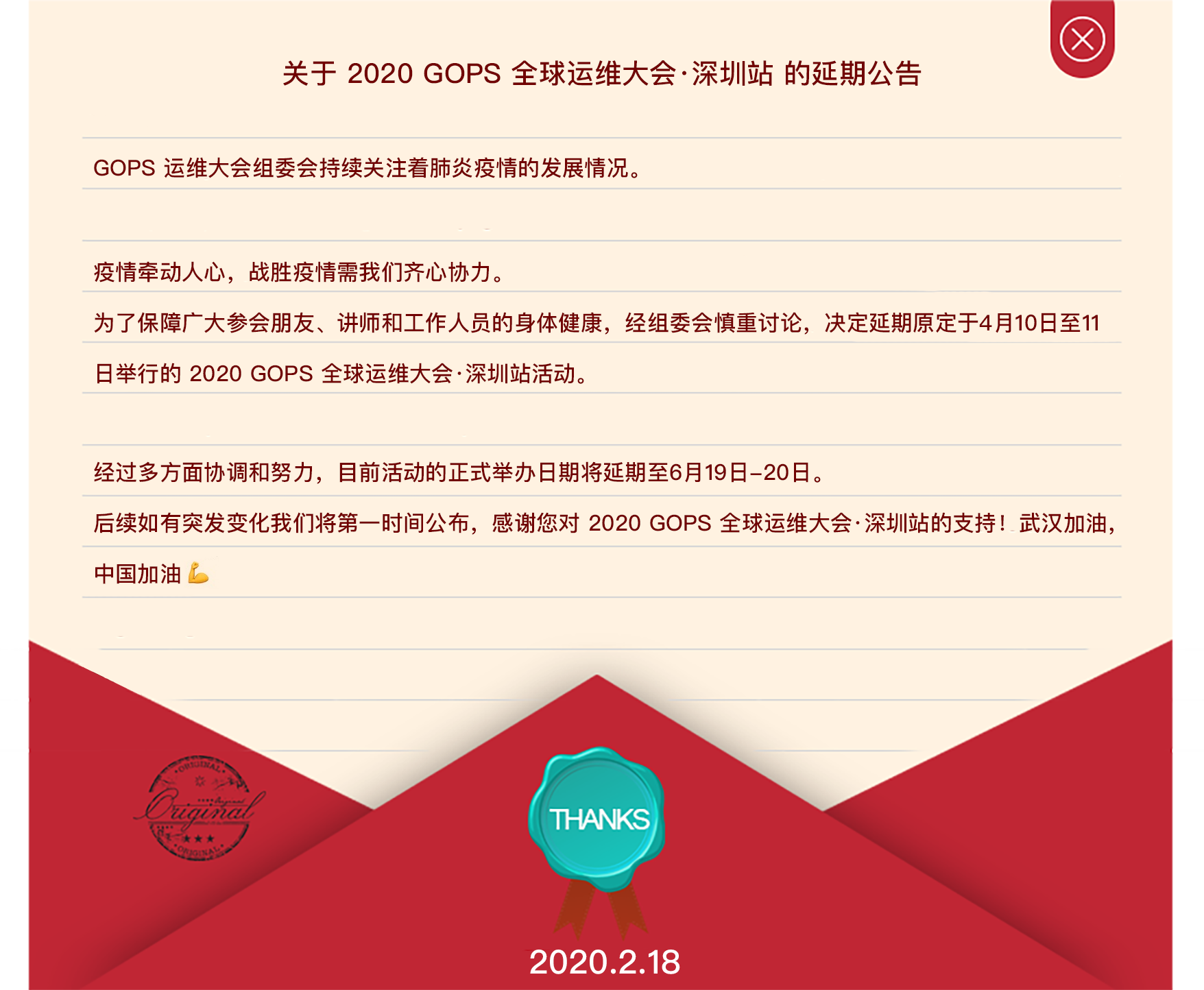 Honorary Adviser-Advisory Panel of the Conference-Presidium of the Conference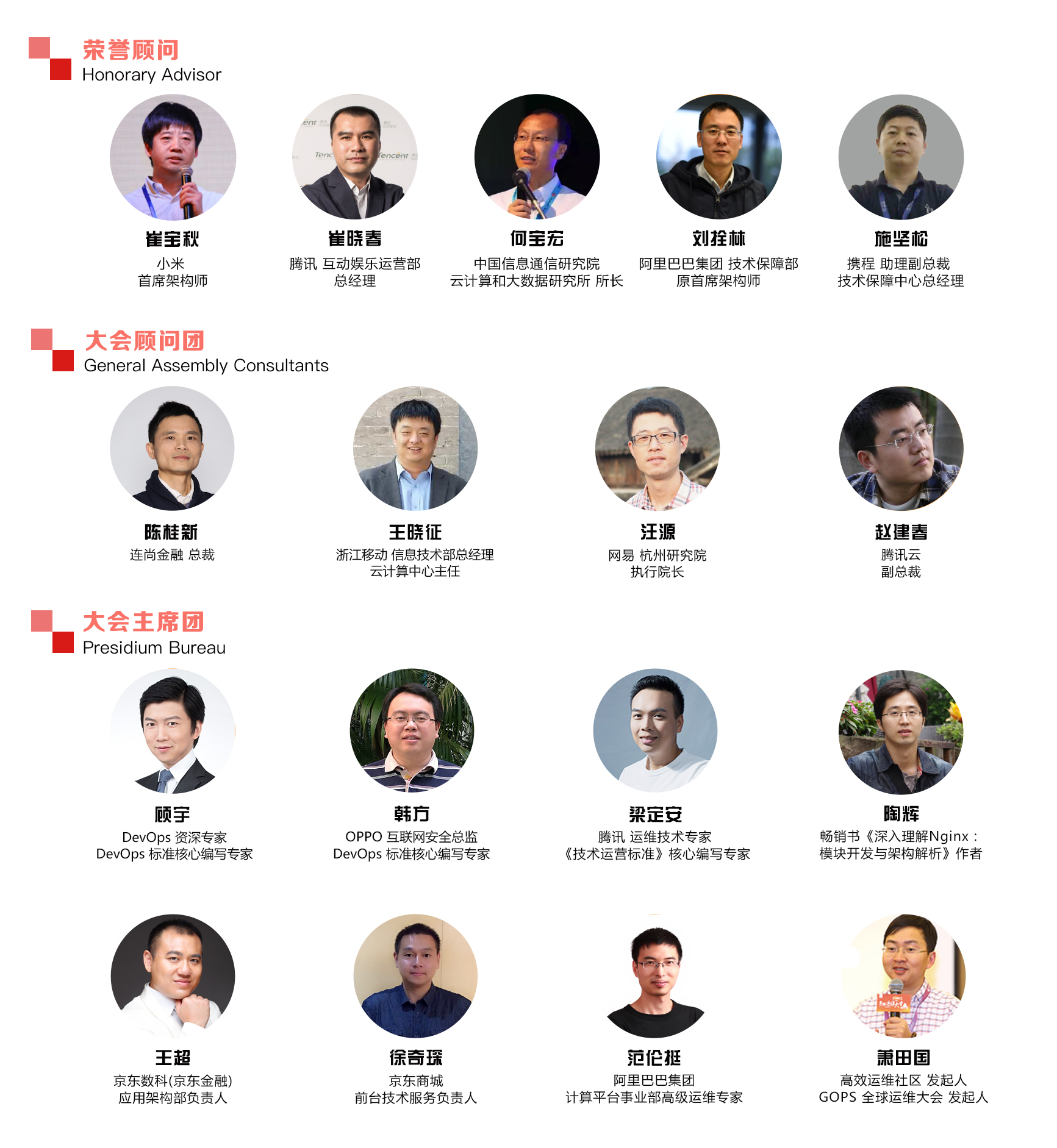 Pre-Conference Training-DCA-Training of Intelligent Operation and Maintenance Professionals
Pre-session Training-Automated Operation and Maintenance Practice Based on DevOps Technology Operation Standard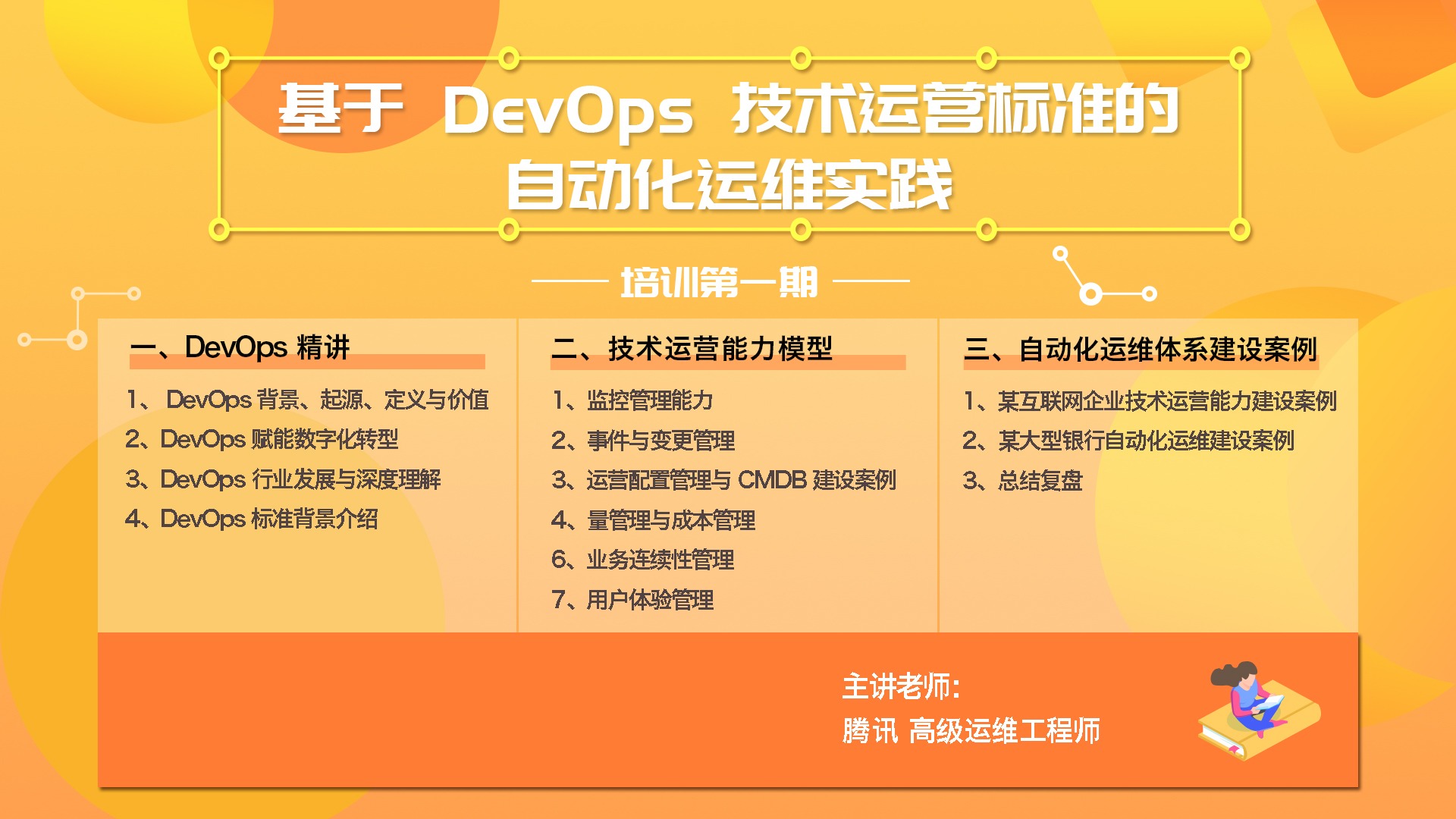 Five Highlights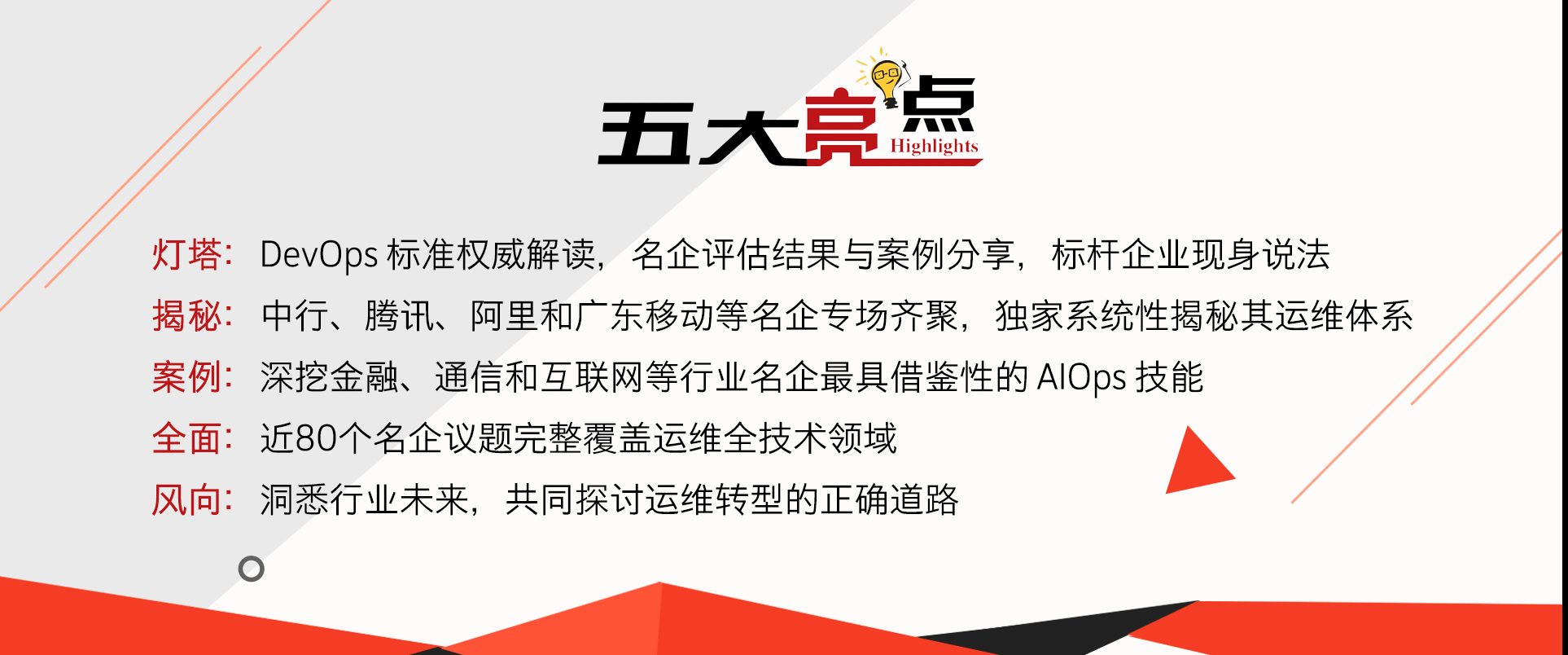 Special Show Picture

& nbsp; Meeting schedule (The final schedule shall be subject to the meeting site)
---
Activity Schedule (Continuously Updated)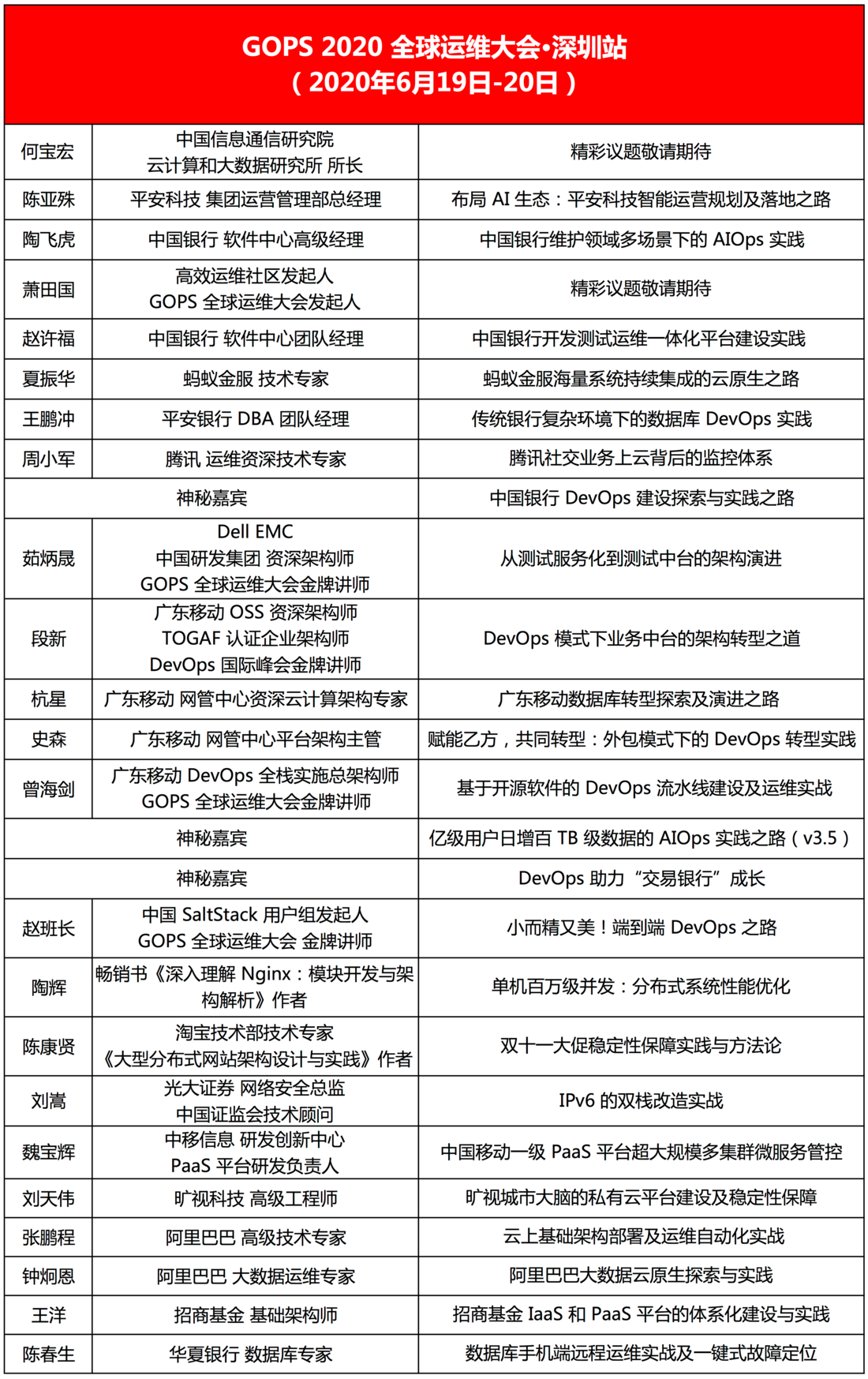 & nbsp; Meeting Guests (The final guests attending the meeting shall be subject to the meeting site)
---